"Hollie's Dress" Hot Docs Selection and more!
May 5, 2020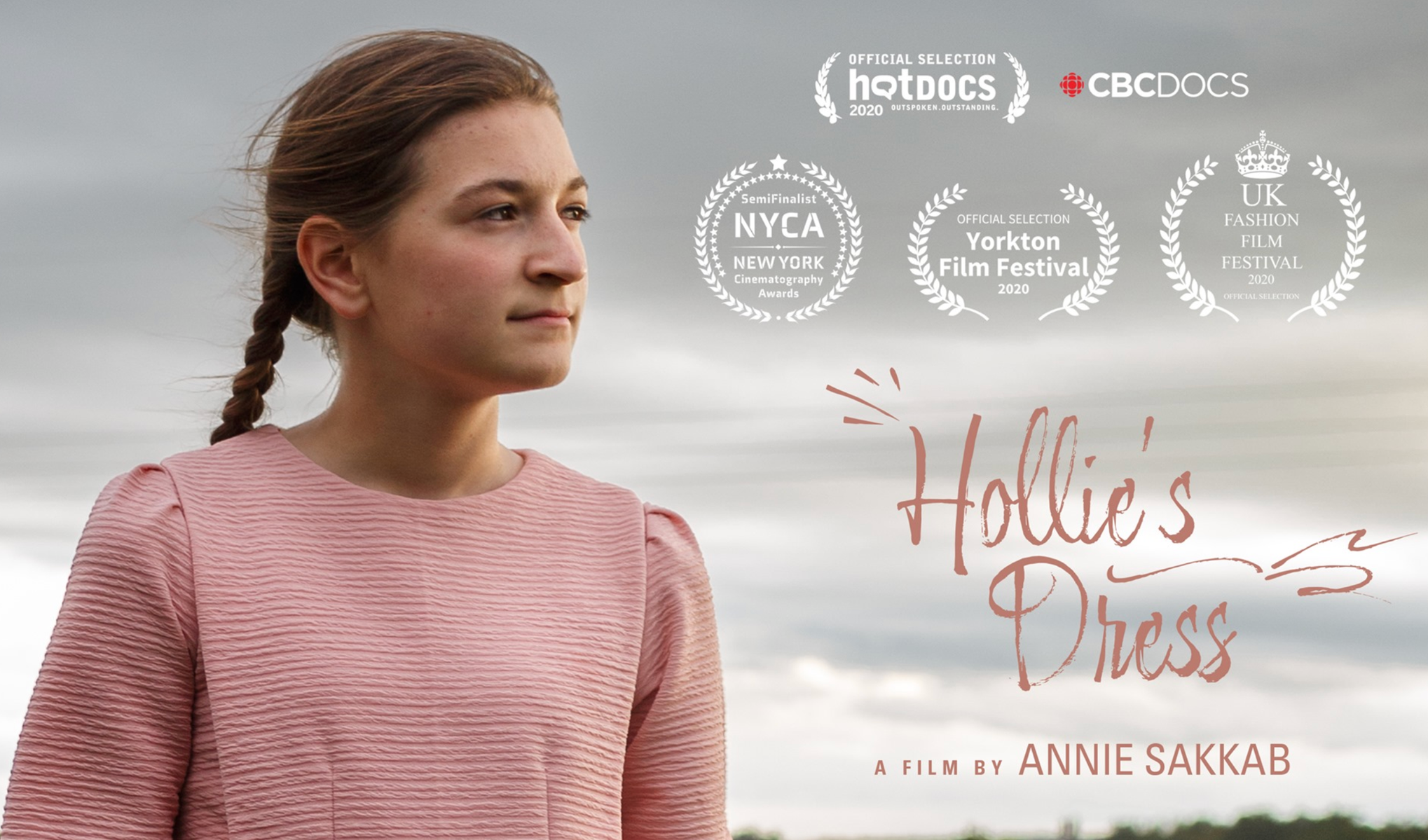 This past fall, I was asked by renowned photojournalist Annie Sakkab to assist in making her first documentary film for CBC Docs. It was an incredible opportunity to learn her process, and to meet the family of the girl who opened her life for us to capture. Hollie lives in southern Ontario in the Mennonite community. It was an honour and a privilege to learn more about their religion, history and way of life, while contributing as a secondary cinematographer to this project.
"Hollie's Dress" has quickly reached the eyes and hearts of audiences worldwide. Last week, Annie announced that her documentary was selected for World Premiere at the 2020 Hot Docs International Film Festival! The film was also selected for the Yorkton Film Festival, UK Fashion Film Festival, nominated for a New York Cinematography Award and the Lindalee Tracey Award, and more good news pours in every day. I am so incredibly happy for my friend Annie, who will surely go on to share more beautiful stories in her careful and considerate way.
To watch "Hollie's Dress", visit CBC Gem: https://gem.cbc.ca/media/short-docs/episode-114/38e815a-01294969945
To view the film and others on Hot Docs: https://gem.cbc.ca/…/f…/85049cdd-13c9-4a6c-a14b-9b974f7d1909